Choosing the right products matters when it comes to getting organized.  There are some you should buy and some you should avoid.  As someone who's organized plenty of spaces, there are simply some products that just don't work.  These are the 5 organizing products to never use and what to use instead.
*affiliate link used which means we may receive a commission if you purchased the product.  We only recommend products we trust and use.
5 Organizing Products To Never Use
1. Chalk Labels
When the farmhouse trend started, chalkboard labels were a big trend.  Personally, I couldn't wait to use them too because I thought finally a way to change out labels quicker.  While it's certainly quicker to change them, learned the hard way the "ghosting" that is left behind.  In other words, the text is never fully gone even when it's erased.  I scoured Pinterest a number of times and tried cleaning them and nothing worked.  So instead of using chalk labels, use a label maker.
A label maker creates crisp, clean, polished labels and will never leave any ghosting.  There are a variety of fonts that come with each label maker so you can use one that you love.
2. Can Dispensers 
Can dispensers force you to organize cans horizontally making it harder to see what that particular can is.  They limit you to what you can see, forcing you to take cans out to find out what's in the back.  They're also big and not very aesthetically appealing, use an expandable shelf instead.
An expandable shelf allows you to expand-the-shelf to fit your needs while allowing items to be displayed vertically. They make it easy-to-find what you need quickly while being beautifully displayed.
3. Plastic Over-the-Door Shoe Organizers
These organizers are not sturdy making it harder to get items, plus depending on what's stored in there, items may fall out if they are too big or tall.  Use this door-and-wall rack instead.
This Elfa Door-and-Wall Rack requires no hardware or major tools needed to install it.  Its metal, making it sturdy, durable and built to last.  The product is extremely customizable, allowing it to fit your needs.
4. Fabric Under-the-Bed Storage
This type of organizing product is flimsy, it doesn't provide durability or structure. It easily loses its shape making it harder to store it.  Use these under-the-bed storage bins instead.
These storage bins work great for under-the-bed.  They are easy to access and clear, allowing you to see the contents quickly.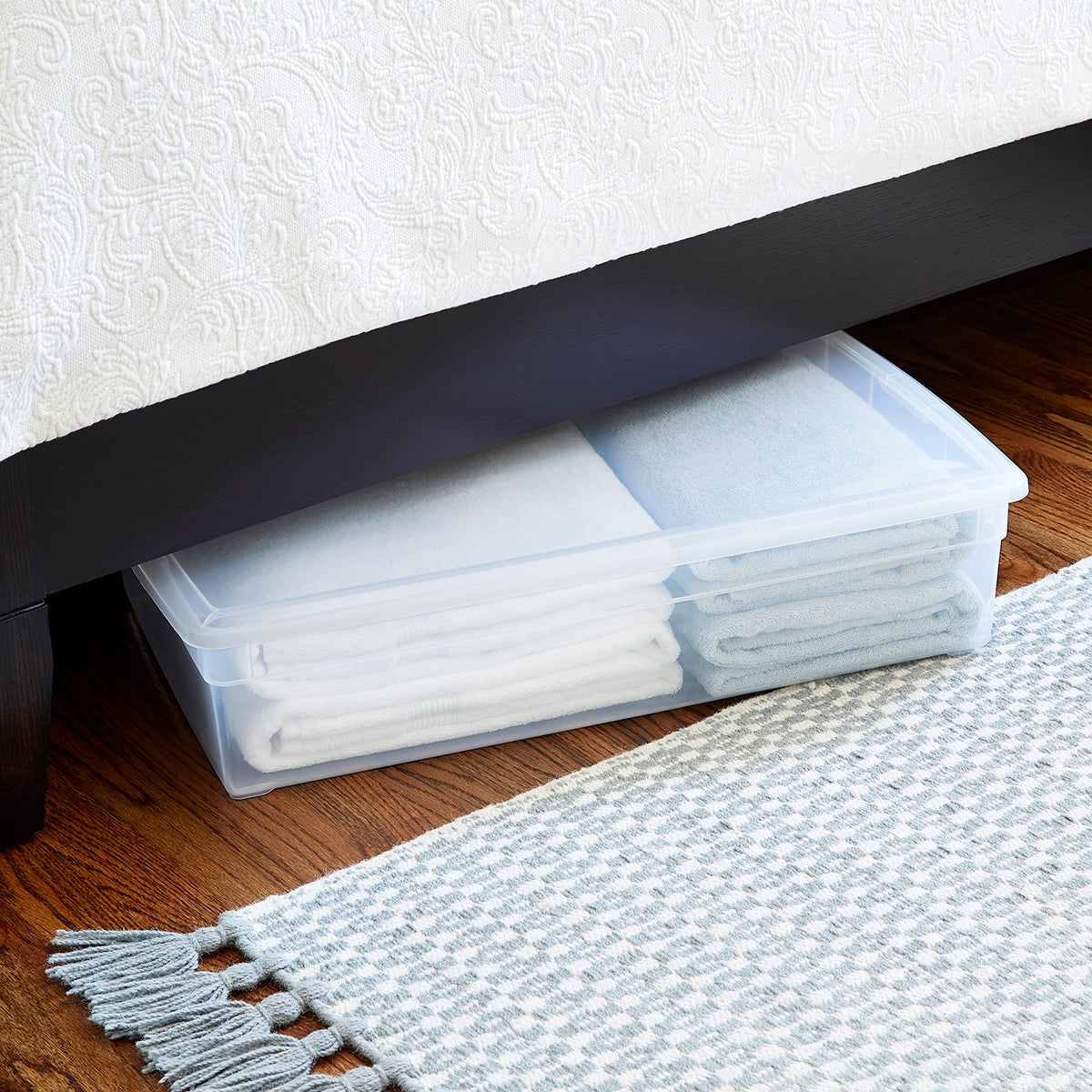 5. Fabric Storage Cubes
Fabric storage cubes are flimsy and after using them for quite some time, they lose their shape.  The handle or opening that's used to get the bin erodes and holes are created.  Not all cube storage bins are created like this, use bins that are sturdy on all four sides, like these bins.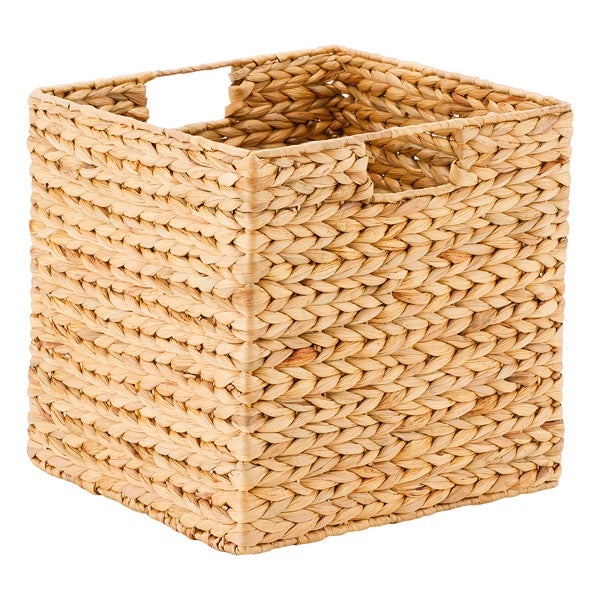 If you're anything like me, you want things to last especially when getting organized.  All of these products will set you up for lasting success.