Coming across organization gifts for people who love to organize can be a challenge.  Thankfully that's a challenge you don't have to worry about since I've complied a list of organization gifts for those exact people.
Shopping for gifts can be a painful or pleasurable experience.  If you know what you want to buy but can't find it, it's painful.  Finding a gift you want on sale is pleasurable.  Shopping should be as painless as possible.  It can be hard to shop for someone when you don't know what they want or need.
If you have no idea where to start, the best thing to do is make a plan.  Check out this post on Why Christmas Planners are awesome to get you going.  It includes a free planner and will help you get organized for Christmas.   It'll help eliminate stress and get you brainstorming some great gift ideas.
This post contains affiliate links which means I may receive a commission if you purchase the product.  The products selected are only brands that I have used and trust.
Online Shopping vs. In-Store Shopping
Shopping online is easy and convenient.  Plus it's fun getting a package in the mail.  However, I love a good sale and the best ones are usually in the store.  You can get an additional percentage off of clearance, which is hard to come across online.
For example, I was looking for some plain basic t-shirts from Land's End.  I had found a few online for $15-$20 which is a good price but I had a feeling I could find them at a lower price in the store.
I found a Land's End shop in one of the department stores at the mall.  The clearance section had an additional 30% off clearance, I found the same type of shirts I was looking for, each shirt was $6 a piece!  I was able to purchase three shirts for the price of one online.
Getting a deal on something is such a great feeling.  You feel like you've outsmarted the store.  However, the amount of time spent getting to the store, dealing with traffic and finding what you want is a gamble.
Having a cheatsheet of organization gifts to buy for someone who loves to organize makes it a little less painful if you don't enjoy shopping.  If you are shopping for someone who loves to organize, they are likely already organized however they love getting organization gifts, I can promise you that 😉
Organization Gifts
This can be used for a variety of things.  It can act as an organizer for an office drawer for pencils & pens, post its, paper clips, etc. It can be used for random drawers,  the garage where it can keep different sized screws organized or in the bathroom to keep makeup organized.
These shirt boxes are a beautiful way to display a variety of items. Shirts are the obvious choice but also can fit jeans, purses, and sweaters.  The magnetic closing is strong so you don't have to worry about anything falling out.  The clear view gives you the ability to see what is in there.
These boxes can create more space because they can be stacked on one another.   They give a space a warm, organized look and feel.
Anyone who loves to organize, can't stand cords.  They are a nuisance.  Since we now live in a smartphone world, most of us carry a cord with us or have them stored away somewhere.  A tangled cord is annoying.
This cable cord organizer keeps all the cords and accessories in one location, making it easy to find what is needed. Tangled cords are yesterdays news with this organizer.
Once you have this, you'll remember where every cord is rather than ravaging through the entire house wondering why you can't find one.  With this organizer being clear, it's easy to see everything in it.  It's a win-win.
These hangers dress up your closet and make opening it up more enjoyable.  Using consistent, uniform hangers makes any closet organized.  It's the number one thing that I do to any closet we organize, change out the hangers.
Felt hangers have a warm demeanor and transform a closet instantly. Say goodby to those wire hangers and hello to luxury.
It's nice having a dedicated station to charge all of your devices.  It acts as a hub for all of your electronics.
You likely charge your devices in the kitchen and using a charging station makes it easier to keep everything in one place.  Having a charging station is convenient when you travel because you know where your chargers are located.  You can easily take them out and put them back when you are done.
Play your favorite music or podcast everywhere you go.  We bring our speaker with us almost everywhere we go, especially when traveling.  It's nice being able to listen to our favorite songs and shows without headphones or having to turn up the volume on our smartphones.
We use our speaker daily at our house too. You'd be surprised how handy it has been during random get-togethers.  Music is something everyone loves and puts people in a good mood.
If you're having a sports party, some people may want to watch the game, listening to the announcers.  While others might not want to watch the game and want to socialize.  The portable speaker allows them to gather in another space and listen to music while others watch the game.
You could also have multiple areas with different music playing if there is more than one speaker there.
These cubes will make any trip organized.  You'll be able to save more space and pack efficiently with these packing cubes.
When you open up your luggage after a trip, everything won't be a hot mess.  It'll be neatly organized and you'll spend less time trying to get it all organized again.
Plus, these cubes prevent you from overpacking because there's only so much that can fit in them.
FaceTime is much easier when you are using a device hands-free.  Using a tablet holder also is much easier when cooking or baking looking at a recipe.  You can change the settings on the tablet where it's on the whole time you need the recipe.
Plus, you're less likely to break the screen when it's on a stand.  Breaking screens is not fun, it's expensive and sometimes can't be repaired.
Keep your rings, bracelets, and necklaces organized in this nice little box.  A jewelry box is convenient because you can also travel with it.  You'll be able to keep all of your accessories tidy and organized.
There is a dedicated compartment for necklaces so they don't get tangled.  There is nothing more annoying than untangling necklaces.
When I was working my corporate job, I used to workout before going to work and would shower at the gym.  There were times I would put my jewelry in a pocket in my handbag.  It would give me anxiety because it never felt safe in there.  Having a jewelry box would've been ideal because I would've been able to safely keep my jewelry in my handbag and find it easily.  If only my wisdom was back with me in the day…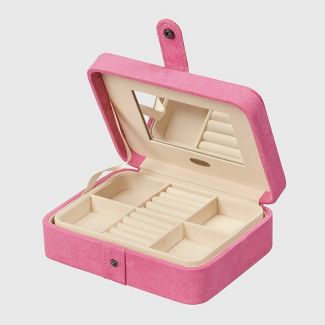 These are great organization gifts because who really wants to buy this for themselves?  A pretty, fashionable coffee tumbler is more enjoyable to use.
If you've ever had a rushed morning, having a travel mug is key.  Take your water or coffee with you to go in style.  It's cute and practical.
Using a label maker will make any space more organized.  A label maker gives you fonts that are even and consistent.  If you don't like your handwriting, this is the way to go.
You have an option of a variety of label tape (pink, blue, green, etc.) to dress up your labels.
Only about a year ago, I finally upgraded to this P-Touch Cube Plus label maker, something I should've done years ago.  It's SO much easier to make labels because of the bluetooth functionality.  If it's within your budget, this is hands down the way to go.
Perfect for working moms or a home office.  Having a visual calendar helps keep you organized because you have a representation of the month.
You plan out an organized and effective day, week or month.  You can write out your to-do list or your goals for the month too.  Writing it down makes it easier to remember.
The stylish design adds some style to your home or office.
I've tried numerous times to have just a digital calendar and it just hasn't worked out for me (the ADHD explains it all).  There have been too many times when I've forgotten an appointment even with a reminder alert set.  It's so easy to close out the reminder alert and not look at it again.
For the creative in your life.  The Cricut Joy is a great starting place for someone wanting to get started but is intimidated by they system.  This smaller set comes with all of the necessary tools to get started along with bluetooth capabilities.
There is a bit of a learning curve to this system so if you're not sure if someone really wants it, I'd go with the ptouch label maker.
The food container set designed by the organizing gurus The Home Edit.  This 3-piece set is perfect for the pantry, bathroom or craft supplies.  The airtight seal ensures everything stays fresh and the design of the containers allows them to be stacked, maximizing space in any area of the home.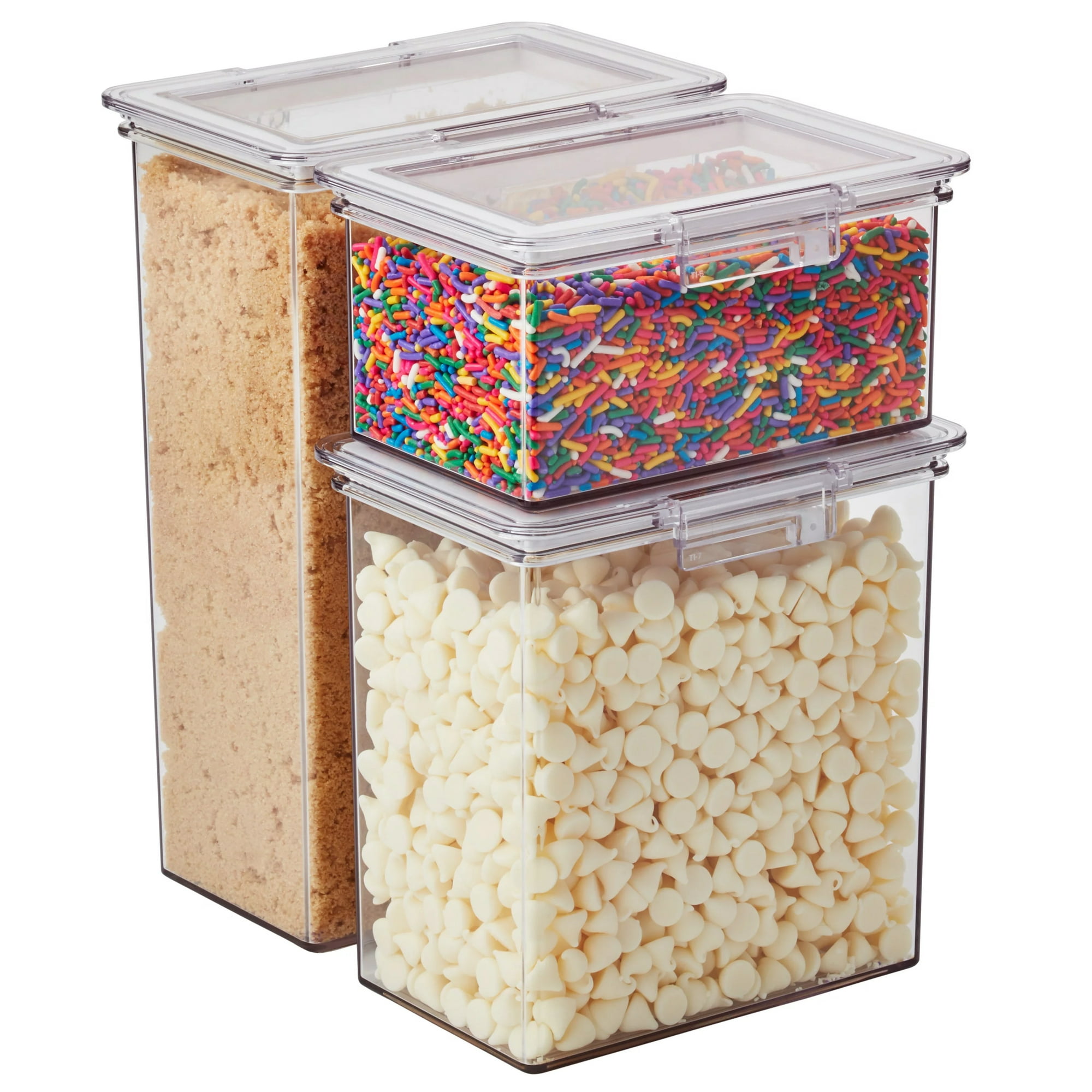 Have a friend or family member that is constantly loosing their keys?! This is the perfect gift for them.  It allows you to find your keys quickly and not loose them because of the large ring.  It's easy to find it in a handbag or on the counter.
Coming from someone who was constantly loosing their keys, this wristlet has been an absolute game changer.  My anxiety of wondering where my keys are has nearly vanished with this keychain holder.
With over 16 colors available, you can give one with their favorite color.
The perfect summer bag, mom bag, beach bag, you name it, it does it.  It's the Mary Poppins bag that makes life a whole lot easier.  I could go on and on about this one, you can read more about it here.
There have been A LOT of scammers out there with Bogg Bag so be sure to buy from an authorized retailer (the one linked is from Dillards) The one place I would NOT buy this bag is from Amazon.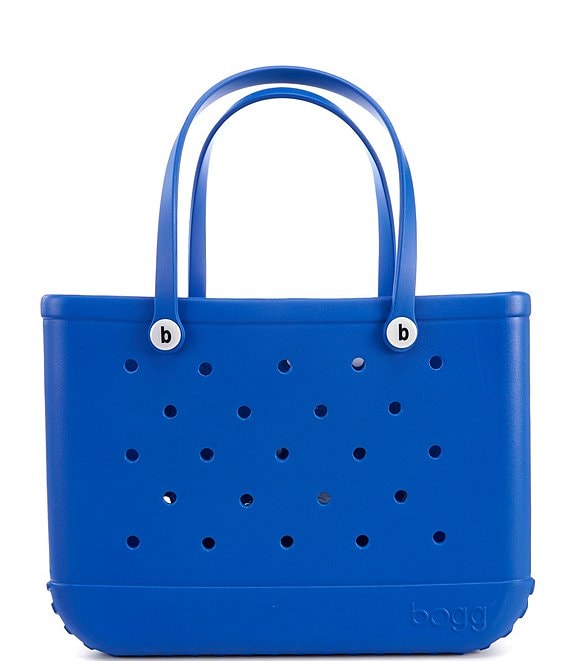 Getting a card in the mail these days is a rare thing but when it happens it's a beautiful thing.  There is something about getting a physical card in the mail that makes you feel warm and fuzzy.
I just figured out one of my goals for next year, mail more cards.  I used to send out cards on a regular basis and then Covid hit. It's time to get back to it.
Do you want to know my secret to this?  Go to the Dollar Tree and buy cards for the entire year, have a list of birthdays and anniversaries that you typically celebrate and check them off the list as you find the right card.  The Dollar Tree is where it's at for cards because cards have become expensive.  Then you have all the cards you need and aren't scrambling at the last minute to buy one which ends up being $7, probably $8 as I'm typing this (insert the eye roll emoji).
Keeping all those cards, stamps, and return address labels in one location makes it easy to send those all out.
Conclusion
When you are organized, you are more productive.  These organization gifts help make anyone's life just a little easier.   They can keep you organized whether you are traveling, going to work, heading to a soccer game, or getting organized at home.
Giving gifts is great, giving organization gifts is even better.